Our team & how we can help treat you & your family
Our Practitioners Can Help
At Ballina Osteopathic & Chiropractic Centre our experienced practitioners provide professional spinal and holistic health care for musculoskeletal complaints. Having practiced in Ballina for over 30 years our clinic has developed a great reputation for our effective approach to treating pain. If you are suffering from pain and need corrective care, contact us today to make an appointment.
Why has osteopathy & alternative treatments become so popular?
We find and treat the cause of your pain, rather than provide short-lived symptomatic relief
When an individual's body is in a dysfunctional state, their whole body is forced to compensate. Such adaptations to stress not only require more energy, but can, and often do, lead to a loss of overall function, increased wear and tear and poor mobility.
When we hurt ourselves, our body attempts to reduce the pain by compensating – and by doing so, remove pressure from whatever is causing this pain. Whether this be a pinched nerve, soft tissue sprain or strain, or an underlying organ adhesion. The body will compensate to maintain as much function as possible, whilst reducing the pressure on whatever structure is in trouble. 
What begins as one problem can quickly turn into several!
A foot injury can often lead to knee, hip, and pelvis pain. Poor pelvic function can lead to an inability to bend, lift, or twist. As time goes by more function may be lost and more adaptations are required. The longer that dysfunctional states are left untreated, the greater the ramifications can be for the rest of the body. 
As the adage goes, an ounce of prevention is worth a pound of cure…
At Ballina Osteopathic & Chiropractic Centre our highly trained and caring practitioners aim to correct such imbalances to help you and your family reclaim your health and sense of well-being. We offer not only treatment, but also provide specific advice on exercise, stretching, nutrition and explore how various lifestyle factors may be unknowingly impairing your health.
Want to find out more about our techniques & treatments?​
Visit our Treatments page or chat to one of our knowledgeable and friendly team members – we would love to answer any questions you have!
Dr Zachary Hakes
As a second-generation Osteopath, Zac is a professional, caring, and experienced health care practitioner. He has a friendly disposition, skilled hands and provides high quality holistic care to individuals of all ages. His treatments integrate Osteopathy and massage therapy, joined with specific dietary and exercise advice to provide patients with an individualized health care approach that caters to your particular body type, treatment preferences and individual requirements. Over the years Zac has developed a great reputation for the high-quality care he provides to patients suffering from a wide range of acute and chronic musculoskeletal, digestive & craniosacral conditions. He takes pride in being able to achieve quick, far reaching, and long-lasting results using gentle hands, finesse and a comprehensive health care approach. As a talented and caring Osteopathic practitioner, Zac is highly trained and available to provide pertinent advice, treatment, and care for all those in need.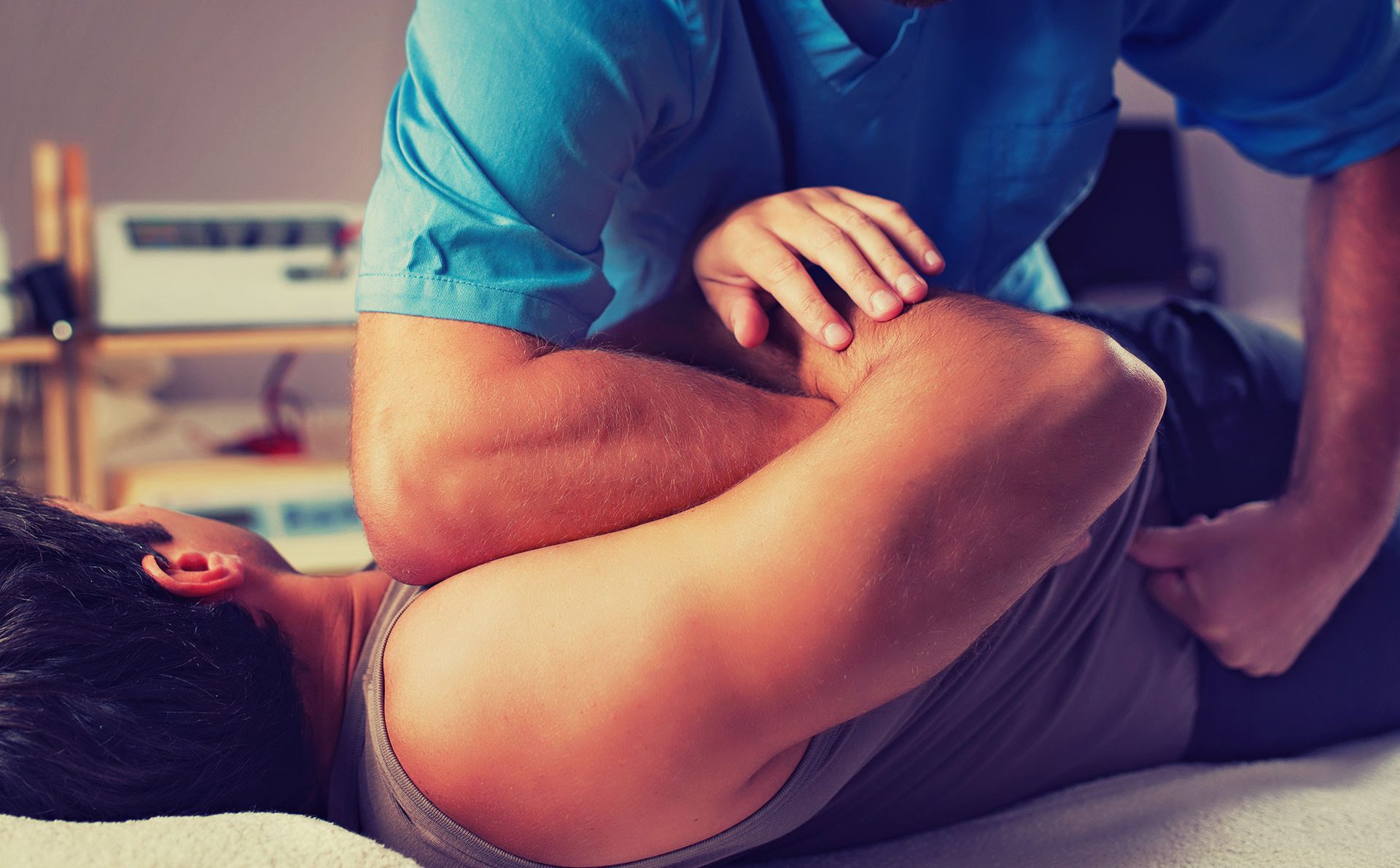 Dr Alan Hakes
Alan has been working as an osteopath & chiropractor in the Northern Rivers area of Ballina since 1989. During this period he has been a keen student in the process of improving his healing skills by attending a diverse spectrum of holistic seminars from those focusing on the musculoskeletal system, to obtaining a diploma in acupuncture from RMIT, to the most recent area of intense interest—-that being how vitally important the osteopath can be in returning the body's organ system to much healthier functioning by utilizing a very gentle and precise hands-on approach. Common conditions such as reflux, heartburn, recurrent belching from a dysfunctional stomach, to helping the bile to flow more efficiently from a congested liver and gallbladder, to those who suffer from constipation from sluggish bowels are the areas that are quite responsive to this type of care. Alan regularly confesses that our body is always revealing the wonder and awesome healing potential that it possesses. The practitioner's role is to assist in removing the interference that can always be found so the intelligence that created the body can heal the body.
Osteopathic Care - Getting You Back To What You Love
Using a caring and a gentle approach our practitioners have extensive experience treating children of all ages. Whether your toddler, child or teenager is in need of treatment, we cater for all ages and body types and can assist your child achieving a healthy and well-adjusted start to life. During these formative years, spinal and postural health is extremely important and can set the stage for how well their bodies develop and function when fully grown. 
Kids respond quick and extremely well to treatment and small corrections can make all the difference in improving their mood, energy levels, performance, and overall health. During treatment parents supervise and everything is explained to both parent and child prior to treatment. 
Whether you are suffering from an injury, experiencing pain or discomfort, poor range of motion, or simply want a whole-body assessment. Our dedicated team of Osteopaths based in Ballina provide our patients with a detailed postural, spinal, and functional assessment. Wherein factors such as alignment, tissue tone and texture, quality of movement, and adhesions are taken into consideration to provide a tailored treatment approach to optimise your health and function.
Based upon how your respond to treatment and your particular circumstance, we offer recommendations to improve posture, flexibility, and overall ease of movement. Lifestyle, dietary, and occupational habits are considered, and appropriate recommendations made.
As individuals age, bodily aches and pains and degenerative conditions can become more common and debilitating. At Ballina Osteopathic and Chiropractic Centre, we strive to get our beloved elderly community getting back to doing what they love. 
Using a gentle approach to treatment, we can help ease pain, improve organ mobility, and provide pertinent advice on how to reclaim lost function via strengthening exercises, stretches and dietary advice. It is never too late to improve one's health. Start your journey towards better health today!
Don't suffer needlessly, pain reduction, increased energy levels and stress reduction are within reach!